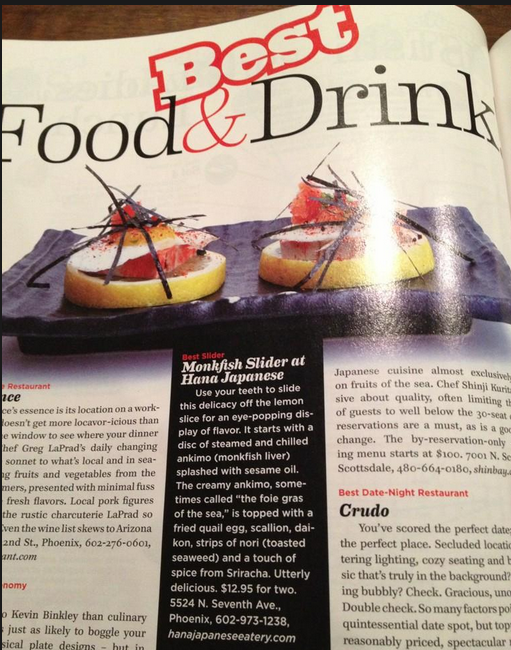 Best Slid­er
Monk­fish Slid­er at Hana Japanese
Use your teeth to slide this del­i­ca­cy off the lemon slice for an eye-pop­ping dis­play of fla­vor. It starts with a disc of steamed and chilled anki­mo (monk­fish liv­er) splashed with sesame oil. The creamy anki­mo, some­times called "the foie gras of the sea," is topped with a fried quail egg, scal­lion, daikon, strips of nori (toast­ed sea­weed) and a touch of spice from Sriracha. Utter­ly delicious.
-Thanks, Phoenix Mag­a­zine! Come back any­time and if you liked the Anki­mo Slid­er, just wait until you try this year's Uni Shot!